Estamos llegando a la revisión final de las mujeres que han participado en los cómics de Wonder Woman. En esta oportunidad, revisaremos la lista de editoras, escritoras y dibujantes que trabajan en los más recientes.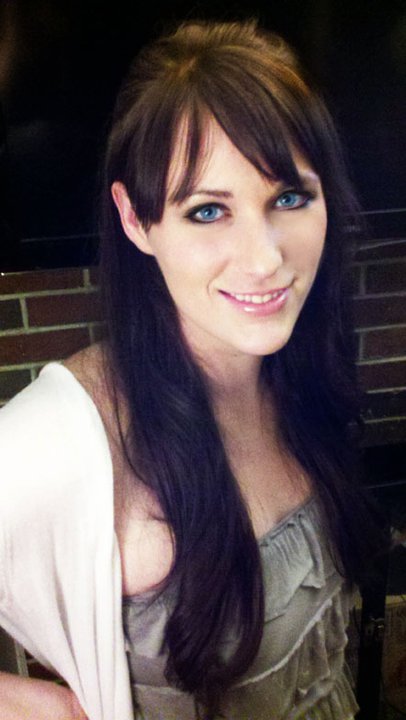 Renae de Liz es conocida por ser una artista, escritora y creadora del proyecto Womanthology donde recopila el trabajo de las mujeres en la industria del cómic. Renae es la creadora de la serie, de sólo 9 números durante 2016, The Legend of Wonder Woman (nominada a los premios Eisner) que se centra en la infancia y juventud de Diana como Princesa de las Amazonas, buscando escribir su propio destino y librarse de lo que le imponen los dioses y que lamentablemente fue cancelada. Renae también ha trabajado en cómics de Peter Pan, y Lady Powerpunch.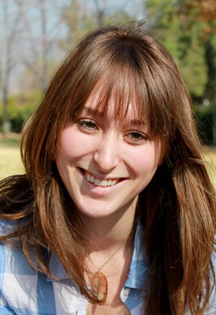 Rebecca Taylor es una de las actuales editoras de DC Comics, editando no sólo la serie completa de Wonder Woman en Rebirth, sino que ha estado supervisando las series de Grayson en algunas ocasiones, Batman en los Nuevos 52, Robin, son of Batman y las series de DC Rebirth, Batman, Batgirl, Gotham Academy y Nightwing.
Quienes han leído los cómics más recientes, pueden reconocer a la perfección el trabajo que ha realizado Nicola Scott en Wonder Woman. Scott decidió convertirse en dibujante y trabajar en el mundo del cómic durante 2001, debutando en su país natal Australia en la serie The Watch de Phosphorescent Comics. Al año siguiente viajó a la San Diego Comic-Con International para hacer contactos con la industria comiquera de Estados Unidos, logrando entrar a Top Cow Comics. Sin embargo sus primeros dibujos en EEUU fueron con Star Wars, para la serie Empire N° 26 en 2004 y publicada por Dark Horse Comics. En el universo DC, Nicola colaboró junto a la escritora Gail Simone en las series de Birds of Prey y Secret Six.
Fue en 2010, cuando dibujó por primera vez a Wonder Woman para el evento de la Blackest Night. Desde ahí, se ha comprometido a dibujar en algunas series de Teen Titans, Superman Vol 3, Earth 2 y Justice Society of America.
Trabajó con Greg Rucka en la serie Black Magick para Image Comics, y desde ahí armaron un equipo que sacaría la historia con la que Diana renacería durante junio del 2016 y que continuaría hasta 2017: la serie de Wonder Woman Rebirth llamada "Año Uno".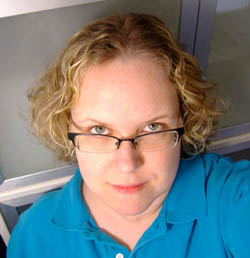 Laura Martin (DePuy, de soltera) es una colorista que ha trabajado en Marvel Comics, DC Comics y en CrossGen. Lectora de cómics desde niña, decidió estudiar diseño gráfico en la University of Central Florida. Comenzó a trabajar en los cómics en 1995 junto a los estudios WildStorm de Jim Lee y luego en parte integral de Image Comics.
En 1999, se encargó de colorear para las historias Planetary y Authority. También en JLA: Earth 2, una novela de Grant Morrison y Frank Quitely. Años después se ha encargado de varios cómics de la Justice League, y la serie de Marvel Universe X. Así como en 2004 fue parte de Astonishing X-Men, además de partes importantes del evento Civil War: Front Line y Thor. 
Laura ha sido reconocida por su trabajo con dos premios Eagle Awards (1999), dos premios Eisner Awards por mejor colorista (2000 y 2002). En Wonder Woman, se ha encargado en colorear para Wonder Woman Rebirth.


Por otra parte, tenemos a la artista Jenny Frison. Su interés en los cómics comenzó justamente con Wonder Woman y tras inspirarse en ella quiso estudiar en la escuela de Arte The Kubert School. En el proceso conoció al escritor Tim Seeley, quién le pidió que dibujara una portada para la historia Hack/Slash.  
Ha realizado portadas para Red Sonja, Clean Room y la serie Revival. Tras eso, llegó a hacer las portadas más recientes para Wonder Woman en Rebirth.
Bilquis Evely es una dibujante brasileña que ha trabajo en las series Shaft y Doc Savage antes de llegar a DC y a Wonder Woman. Bilquis siempre quiso ser dibujante, desde que leyó a los 14 años un cómic de Supergirl, según contó en una entrevista con el sitio MinasNerds.com.


A DC llegó a trabajar en Bombshells y en la miniserie Sugar & Spike, para continuar con la antología de Legends of Tomorrow y finalmente dibujar otra de sus heroínas favoritas: la Mujer Maravilla.


Así, en términos artísticos Wonder Woman Rebirth le ha dado tribuna a las grandiosas Nicola Scott, Laura Martin, Jenny Frison y a Bilquis Evely, sumándose hace poco la italiana Mirka Andolfo. Nacida en Napoles, Mirka se dedicó al dibujo desde joven lo que la llevó a trabajar en las series Fanboys vs Zombies y en DC Bombshells.
A Wonder Woman llegó en los números más recientes de Rebirth, y aún le quedan varios más por dibujar tras la salida de Greg Rucka. DC dejó a cargo a una escritora para lo que sigue tras el Wonder Woman N° 25: Shea Fontana.
Ya ha tenido experiencia en los cómics pues es responsable del universo de DC Super Hero Girls, donde además ha escrito sus dos novelas gráficas, además de cortos animados y su primera película de animación: Hero of The Year.

"Al haber trabajado en DC Super Hero Girls durante los últimos años, tengo una idea clara de Wondy, la Wonder Woman adolescente ubicada en la preparatoria, y es un honor y una descarga de adrenalina escribir historias sobre ella ya adulta. Muchas de sus características esenciales siguen encaminadas hacia la paz, la justicia y la igualdad, pero como adulto ha visto mucho más de guerras y tragedias, y está encarando su mundo desde un punto de vista más sabio y experimentado", comentó Fontana a los medios al ser elegida para continuar la historia de Diana en DC Rebirth.
Y con esta revisión final es de esperar que muchas mujeres participen en cómics, tanto de Wonder Woman como de otras heroínas o personajes femeninos y en la industria del cómic en general.