Patty Jenkins y Gal Gadot han conseguido que la película de Wonder Woman sea un éxito de taquilla y reciba alabanzas de las críticas. Sin embargo, la participación femenina con la heroína de DC Comics va más allá que un simple film pues fueron dos mujeres quienes inspiraron al creador William Moulton Marston al enfoque de la princesa de Themyscira.
Hace más de 75 años, tanto Elizabeth Holloway Marston como Olive Byrne fueron importantes para la concepción de Wonder Woman. Elizabeth era una psicóloga, además de la esposa de William Marston, que trabajó junto a él en la correlación de la tensión arterial. Fue editora de la Enciclopedia Británica y de la Revista McCall. Mientras que Olive Byrne, sobrina de la activista y enfermera feminista Margaret Sanger, fue alumna en psicología del Dr. Marston cuando comenzó su relación sentimental con él y Elizabeth Holloway para después unirse a su familia como su asistente personal.

Durante los tiempos de guerra, Marston estaba convencido de que el mundo de los cómics necesitaba un héroe que peleara por amor y compasión en vez de una fuerza física. Muchas versiones dicen que fue Elizabeth quién le insistió en que ese héroe fuese una mujer.
Todas las frases que decían las amazonas en los cómics como "Suffering Sappho", "Merciful Minerva" y "Great Hera" fueron dichos usados por Elizabeth mientras que la apariencia física de Diana se debió al tono de pelo y ojos de Olive al igual que los brazaletes para esquivar las balas. Olive usaba un par de brazaletes de plata, uno en cada muñeca como su accesorio favorito.


Por otro lado, Joye Hummel Murchison fue la primera mujer en escribir a Diana y la segunda en convertirse en guionista de los cómics de Wonder Woman. Joye fue asistente de William Marston desde 1944 hasta 1947, después de estudiar en la Escuela Katharine Gibss en Nueva  York. Joye trabajó para Marston, incluso cuando fue diagnosticado con cáncer muchos cómics de Wonder Woman firmados con el seudónimo de 'Charles Moulton', estaban escritos por Murchison o Robert Kanigher.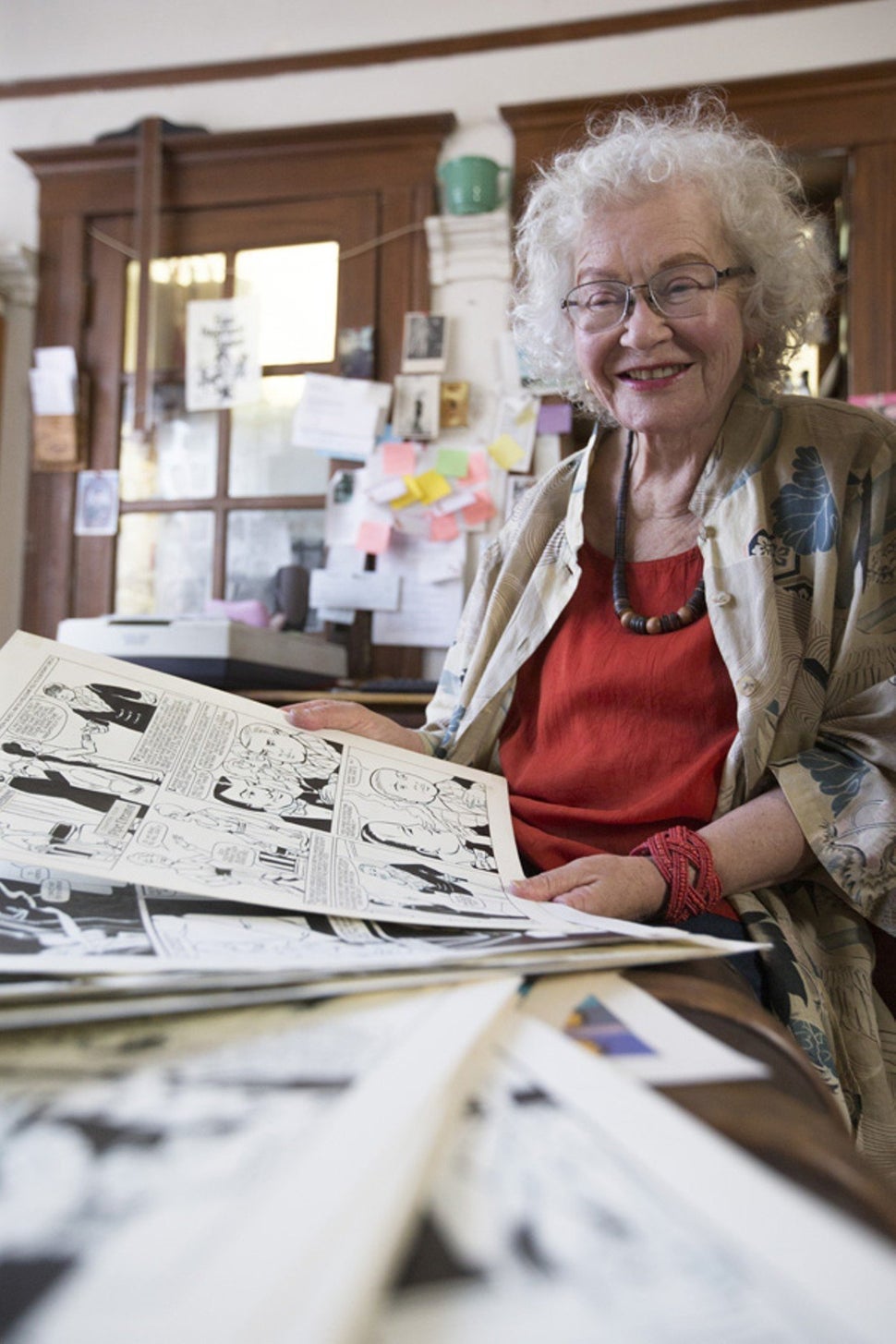 La primera mujer en dibujar a la heroína fue Trina Robbins en 1986. Después de los primeros volúmenes y tras el evento de Crisis en Tierras Infinitas, la compañía publicó The Legend of Wonder Woman, escrita por Kurt Busiek y dibujada por Robbins. En los '90 colaboró en la novela gráfica de Wonder Woman: The Once and Future Story junto a Colleen Doran.
Robbins antes de llegar a Wonder Woman, produjo los cómics It Ain't Me, Babe Comix, en 1970.  Y fue la primera en crear un cómic con un personaje abiertamente gay en Sandy Comes Out, publicado por Wimmen's Comix.
Ramona Fradon tuvo su primer trabajo como ilustradora de cómics en 1951, en una industria donde sólo pocas mujeres eran partícipes en la creación. Su primer trabajo fue dibujar a Aquaman en Adventure Comics, siendo una de las principales artistas en diseñar al rey de la Atlántida. También fue cocreadora de Aqualad y Metamorfo. Fradon comenzó a trabajar en Wonder Woman durante los años '70 y los '80. Fue en el cómic Super Friends donde Fradon pasó a ser la artista principal.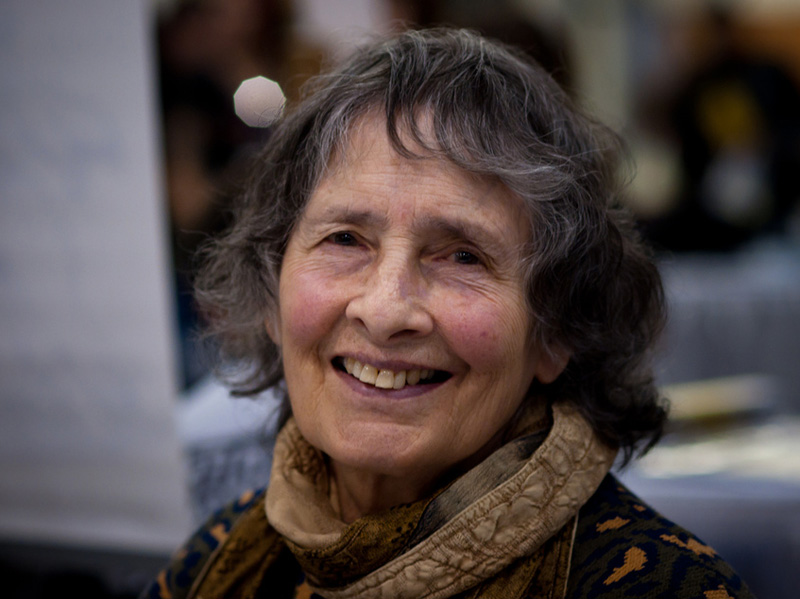 También se dedicó a dibujar en el Wonder Woman Annual #2 durante 1989 junto a otras mujeres como Trina Robbins. Ramona fue reconocida en 1986 en el Will Eisner Comic Book Hall of Fame por su trabajo en la industria comiquera, participando últimamente en varias convenciones como invitada.