"El señor y la señora Dursley, que vivían en el número 4 de Privet Drive, estaban orgullosos de decir que eran muy normales, afortunadamente. Eran las últimas personas que se esperaría encontrar relacionadas con algo extraño o misterioso, porque no estaban para tales tonterías. (…)", con éste sencillo párrafo se dio inicio a una historia mágica protagonizada por un simple niño huérfano de 11 años.
Corría el 26 de junio de 1997, cuando la Editorial Independiente Bloomsbury en Reino Unido publicó el primer libro de "Harry Potter y la Piedra Filosofal", la historia escrita por una desconocida autora llamada Joanne Rowling que debió firmar sólo con sus iniciales a petición de la editorial para asegurar lectores -pues pensaban que no tendría tanto éxito de venta si se sabía que eran escritos por una mujer- y homenajear a su abuela paterna con la segunda inicial de su apellido, la letra K por Kathleen. Desde ahí, se hizo conocida como J.K. Rowling: la creadora de Harry Potter y el mundo mágico moderno.
Muchas ya han escrito, a modo de celebrar los 20 años del primer libro, la historia que llevó a J.K. antes de la publicación. De cómo ella
deseó desde pequeña contar historias
y escribir libros, donde
con seis años escribió la historia sobre un conejo llamado Rabbit
, y a
los once una novela sobre siete diamantes malditos
y lo que les pasaba a las personas que los poseían.
También se sabe la historia de la creación de Harry Potter, convertida en una mitología popular británica. Pues Joanne imaginó la historia del muchacho con la cicatriz de rayo en sólo
4 horas en un viaje de tren, que anotó en una servilleta
. De cómo viajó a Edimburgo con su hija tras dejar un matrimonio marcado por la violencia machista, y que en pleno
café 'The Elephant House' se colocó a escribir las aventuras de Harry, el niño que vivió.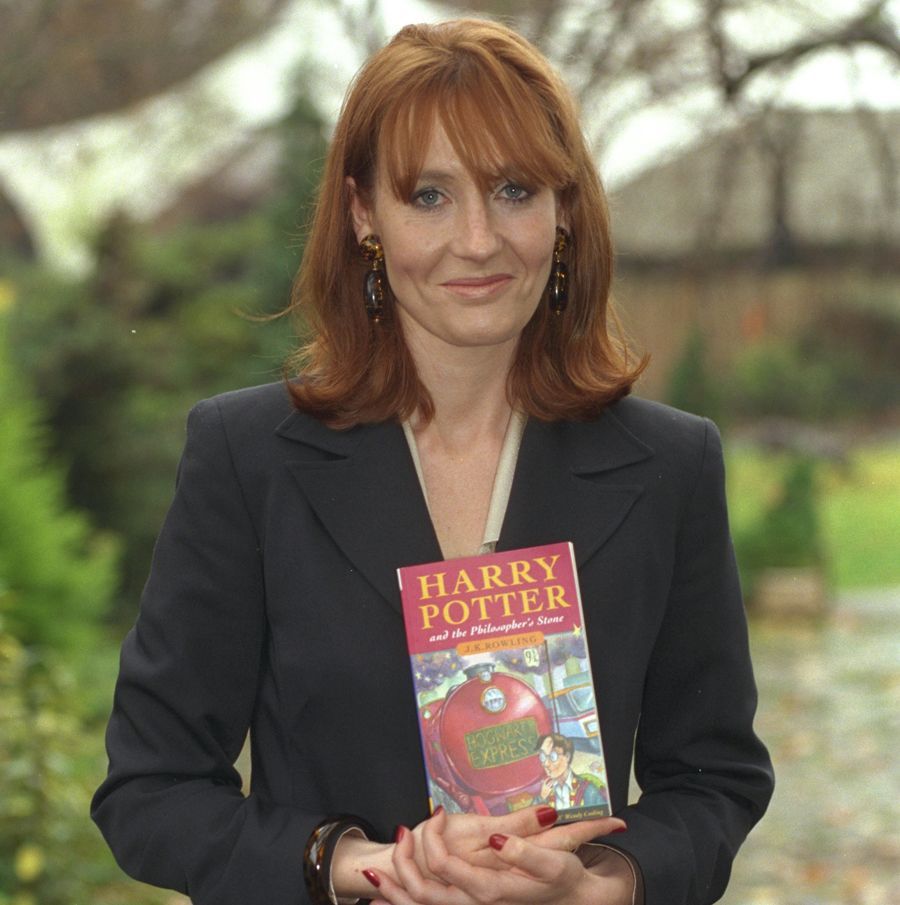 Mientras lo escribía, logró mantenerse con poco dinero junto a su hija. Fue
diagnosticada por una depresión clínica
que la hizo pensar en el suicidio. También se ha escrito sobre las
12 editoriales que rechazaron el manuscrito de Harry Potter y La Piedra Filosofal,
 que sólo la hija de ocho años del presidente de la editorial Bloomsbury lo leyó, y tras eso se dio luz verde al proyecto.
Ya se ha hablado del impacto literario de Harry Potter en muchas niñas y niños por el mundo, con los libros siendo traducidos a varios idiomas. Que
Warner Brothers en 1999 negoció los derechos de adaptación, estrenándose en el 2000
con un casting completamente británico y el éxito rotundo coronado con
7 películas más
. Que además, se agregaron
libros adicionales para conocer el universo mágico: 
Los Cuentos de Beedle el Bardo
, 
Animales fantásticos y dónde encontrarlos
 y 
Quidditch a través de los tiempos. Además del guión de la película spin-off sobre Animales Fantásticos, y la obra de teatro Harry Potter y el Legado Maldito
, sitios web como
Pottermore
(2011), la
Fundación Lumos
 y varios
parques temáticos repartidos por el mundo. 
Pero quizás muy pocos han escrito sobre la importancia de J.K. Rowling o de las historias de Harry Potter en sus vidas más allá de generalizar que "marcó a toda una generación". Por lo que escribiré en los siguientes párrafos lo importante que es para mí y así, celebrar los 20 años de magia.
«¡Por Harry Potter… el niño que vivió!»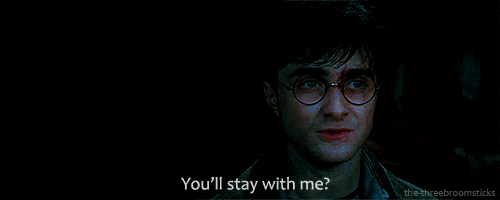 Llegué al fenómeno Harry Potter mediante las películas, recuerdo haberlas visto entre el 2010 y el 2011. Tenía alrededor de 15 años, cuando vi las dos primeras por televisión abierta. Las otras que siguieron hasta antes de la última entrega –Harry Potter and The Deathly Hallows Part 2-, las vi junto a mi hermana por DVD en casa. Amé las historias, la forma en que educó a través de sus tramas, lugares, lenguaje y personajes complejos. Los amé, y me identifiqué rápidamente con Hermione Granger, Luna Lovegood y el profesor Remus J. Lupin. Sentía que mi personalidad en ese entonces -hasta ahora- tenía similitudes con los personajes mencionados.
Era responsable con mis estudios como Hermione, apegada a las normas y reglas, además de ser demasiado exigente pero soñadora y casi esperanzadora como Luna. Y de Remus, bueno… era tímida, insegura pero muy leal con mis seres queridos.
Luego llegaron los libros, uno por uno durante ese transcurso de tiempo fueron pedidos en una biblioteca o comprados en la versión más barata. Ahí amé la escritura, los detalles, la construcción de un universo que me sorprendía a cada momento. De curiosa llegué a la web, a leer información de Harry Latino y el Blog de Hogwarts. Encontré después el universo del fanfiction en web gracias a Potterfics: ¡y me animé a escribir!
Lo que escribía no era gran cosa, salvo que con cada comentario de algunos lectores me fui animando a crear historias que iban más allá de tomar un mundo ya armado para agregarle mi cosecha. Gracias a ello, comencé a crear mis propios mundos pues sabía que tenía historias para contar. Así como lo hizo Joanne.
Conocí la historia de J.K. Rowling, y todo su esfuerzo y perseverancia me animaron a seguir escribiendo. Al igual que ella, antes de conocer a Harry Potter yo quería escribir. Lo hacía en un cuaderno inventando historias donde colocaba a algunas compañeras de curso con las celebridades que nos gustaban por aquel entonces. Era una locura, pero me dijeron que tenía una gran imaginación y empecé.
Mirando a Joanne, pude darme cuenta que si ella pudo escribir una historia yo también podía pese a todas las dificultades. Que tampoco había apuro, habría tiempo para comenzar… pues me quedaba mucho por recorrer.
Finalmente llegué a ver la última película de Harry Potter durante 2011, y lloré. Había crecido con la historia en menos de un año y me sentía diferente. Lamentablemente llegué tarde al fandom como para decir que crecí paso a paso junto a Harry y sus amigos, pero eso no limitó a que lo hiciera. Crecí, crecí página a página junto a los personajes que se volvieron mis amigos y a la autora que se convirtió en mi consejera.
Le debo mucho a Harry Potter y sobretodo a J.K. Rowling. Quizás mucho más de lo que pueda agregar a estos párrafos. Sólo me queda decir gracias, pues su historia ha estado conmigo desde mi pre-adolescencia hasta ahora donde ya tengo más de 20 años, y que las pequeñas decisiones que he tomado en mi vida han sido por perseguir un sueño que la misma historia me inculcó. La verdad, no sé si estaría en el mismo lugar donde estoy ahora de no haber sido por ello.
No sabría decir si me habría animado a escribir o encontrar ese amor a la lectura, escritura y la creación cómo lo hice al conocer a Harry Potter. A muchos esto les pasa con las películas de Star Wars, otros con Star Trek, o algunos cómics, cómo sea. Pero sé qué entenderán el sentimiento.
Sólo me queda decir, gracias. Gracias, Harry. Gracias, Joanne. Gracias por inspirarme a contar historias. Gracias por enseñarme a ser una mejor persona, y querer hacer el mundo un lugar mejor.